Rock Installation Service in & Around The Villages, Lady Lake & Wildwood, FL
Some popular rock options we offer include granite, river rock, and slate!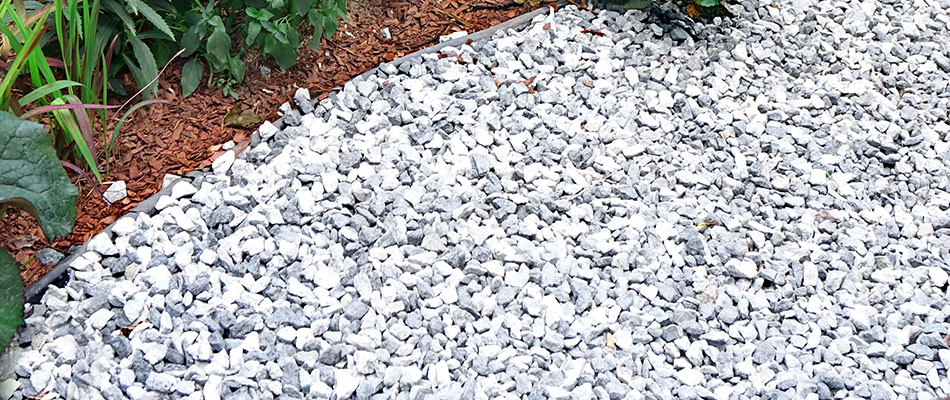 Ground covers are the perfect additions to your landscape beds, namely rock. Here at FertiGator Lawn Care, we can install rocks to boost the aesthetic appeal of your beds and keep your plants healthy! But first, we'll give your beds much-needed TLC beforehand to prepare them for installation, like clearing debris and weeds. Then, we'll exercise precision to ensure proper thickness, installing them right the first time so that your plants reap all the intended benefits. We also offer various rock options you can choose from, some of the more popular ones being granite, river rock, and slate.
We offer our rock installation service to residential property owners in The Villages, Lady Lake, Wildwood, and other surrounding areas in Florida.
---
We'll thoroughly prepare your landscape beds before installing the rocks.
Preparing your landscape beds for the rocks is just as important a step as installing them. So, we begin by thoroughly clearing any debris, such as sticks, leaves, and other foliage. Then, we'll remove weeds and smooth out the soil so that it's even. After that, we'll install a weed mat to keep weeds from receiving the sunlight they need to grow and ensure they don't stand a chance in your landscape beds!
---
We install the rocks right the first time to ensure your plants reap all the intended benefits.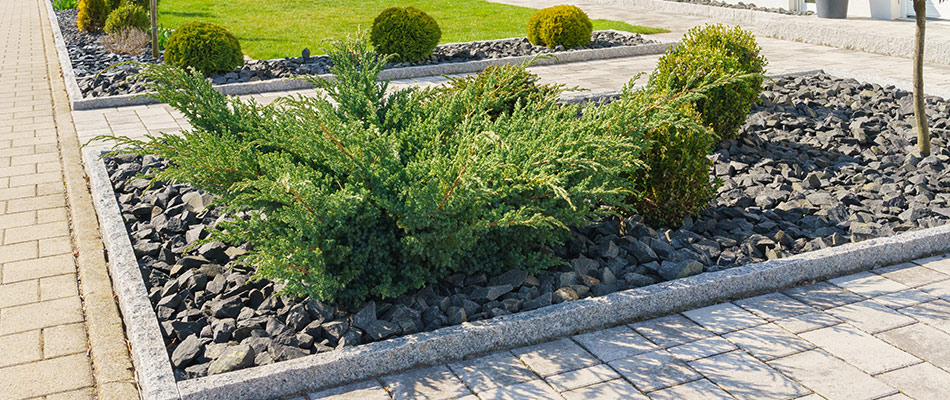 While installing rock sounds straightforward, it's possible to do it wrong and cause harm to your plants. Fortunately, our team at FertiGator Lawn Care is highly trained and knowledgeable on ensuring the proper thickness of rock ground covers, which is 2-3 inches. We'll exercise precision during installation to do it right the first time so that it's not too thin or too thick. That way, your plants can reap all the intended benefits and stay healthy all year!
---
The Types of Rocks We Offer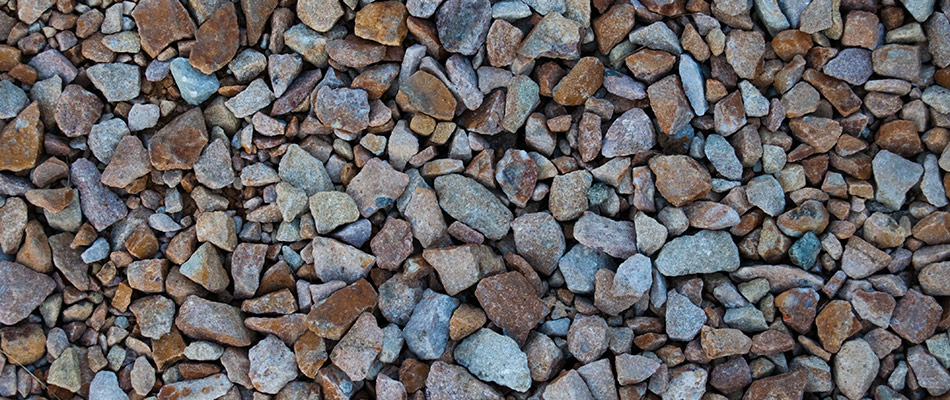 Choosing the type of rock you want for your landscape beds is an exciting feat, as they can flatter your aesthetic preferences and add more depth to them. We offer several options to choose from for our installation service, including the following:
River rock: River rock is a popular choice, as they bring a more modern look to your landscape beds with a smooth surface. They also come in different sizes and colors to make your plants stand out.
Granite: Granite is perfect for a minimal appeal while still drawing attention to your landscape beds. It can also come in earthy tones to blend in with the landscape or grey for more contrast.
Slate: Slate is a sleek and beautiful ground cover option, as they're flat and smooth. Slate also comes in various eye-catching shades of grey to turn your landscape beds into a statement!
Not only can we install rock ground covers, but mulch too! Some popular mulches we offer include pine nuggets and shredded cypress!
---
Do you want to make your landscape beds stand out? If so, schedule our rock installation service!
If you want to make your plants stand out and landscape beds even more beautiful than before, we've got you covered! We can install rock ground covers to enhance their curb appeal and draw attention to your softscapes. With 18 years of experience, you can trust that we'll exceed your expectations with our service every time.
We offer our rock installation service to homeowners in and around The Villages, FL, including Lady Lake and Wildwood. Call us at (352) 314-2867 to schedule and make your landscape beds the most eye-catching on the block!