Professional Lawn Care Services in The Villages, Lady Lake, Wildwood & Nearby Areas in Florida
We offer fertilization, weed control, aeration, and more.
While your lawn needs routine care to stay in tip-top shape, the upkeep can become time-consuming and tedious. Fortunately, that's where our team at FertiGator Lawn Care comes in! We offer professional lawn care services to residential properties in The Villages, Lady Lake, Wildwood, FL, and other neighboring areas. From fertilization and weed control to aeration and much more - we'll have you saying hello to a healthy, beautiful lawn in no time!
---
Lawn Fertilization

Fertilizers for your lawn are like food to us - and we offer a standard fertilization program to keep your turf well-fed throughout the year! We'll apply our treatments six times, from February/March until December/January, to ensure it has a consistent supply of nutrients. We also offer a Deluxe fertilization program, which includes fertigation. This process delivers nutrients to your lawn through the sprinkler system via a fertilizer injection. Not only is this effective, but it'll also reduce waste while keeping your grass healthy.

Our fertilization treatments are pet-safe once dry, so your furry friends won't have to wait long before resuming their activities on your lawn!

Weed Control

We'll apply a pre-emergent weed control treatment in the late winter to get ahead of spring weeds before they sprout. Then, we'll tackle any existing growth throughout the rest of the year with our post-emergents. That way, your lawn can stay free of doveweed, spurge, clover, dollar weed, and other pesky nutrient thieves.

Landscape Bed Weed Control

Not only do weeds try to take over your lawn, but your landscape beds too! Fortunately, we offer a landscape bed weed control service to keep them from stealing much-needed nutrients from your plants. We'll apply pre-emergents to prevent new growth and spot-spray any existing ones to eliminate them.

Lawn Disease Control

Fungal diseases can debilitate your lawn if left untreated, but we won't let that happen. We offer our preventative lawn disease control treatments with our fertilization and weed control program to actively stop brown patch, dollar spot, and other fungi from establishing on your turf throughout the year. If it is battling an existing infection, our curative treatments are just what you need to eliminate it.

Lawn Insect Control

Lawn insects like grubs, armyworms, chinch bugs, and mole crickets are a year-round nuisance for lawns in our area. Because of this, we provide preventative lawn insect control treatments with our fertilization and weed control program. That way, we can stop these pests from infesting your turf so that it stays in optimal health.

Aeration

Our core aeration service is just what you need to relieve soil compaction and improve nutrient access to your turf's roots. We provide this service all season long, and we use an aerator machine that creates more, deeper holes to ensure exceptional results.

Sod Installation

Enjoy a lush, verdant lawn immediately with our sod installation service! We'll remove your old turf and prepare the soil before installing the sod, ensuring it's even and level to make it look like it's been there the entire time.
---
Call us to sign up for any of our lawn care services today!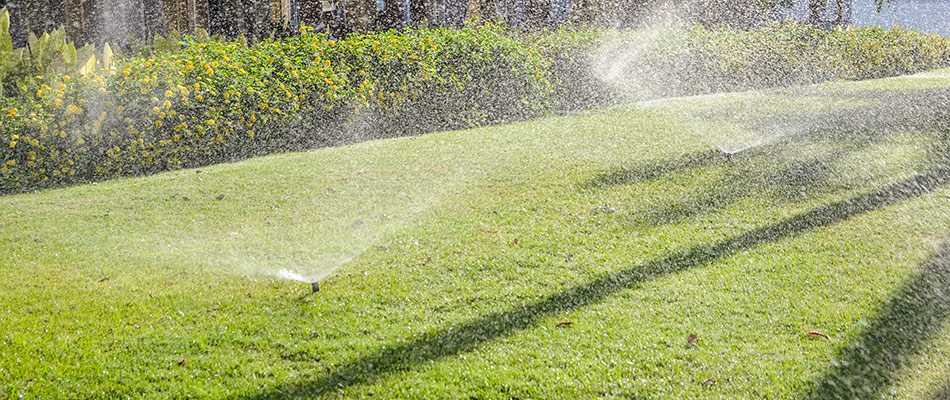 Here at FertiGator Lawn Care, we offer all the lawn care services you'll need to keep your turf looking its best year after year, including fertilization and weed control, sod installation, aeration, plus more! These services are available to homeowners in The Villages, Lady Lake, Wildwood, and other nearby areas in Florida. Call us at (352) 314-2867 to sign up for any of them today!