We offer lawn care services to residential properties in The Villages, FL.
Our team has been cultivating healthy lawns for 18 years.
The Villages, FL, is a census-designated place located in the Sumter and Marion counties. It is known as Florida's friendliest retirement neighborhood, thanks to the amazing parks and recreational facilities in the community that gives its residents a fun-filled day every day. With more than 50 golf courses overflowing with scenic views, multiple facilities for activities like cycling, swimming, fitness, racket sports, and more, and several shopping and dining options, it's no surprise many people choose The Villages for their retirement.
Our team at FertiGator Lawn Care loves serving the residents of The Villages, FL! If you own a residential property here, we're ready to help you beautify your lawn with our professional lawn care and landscaping services. We'll also keep your property pest-free with our pest control services.
---
Our lawn care and maintenance services include lawn fertilization, weed control, lawn aeration, and more.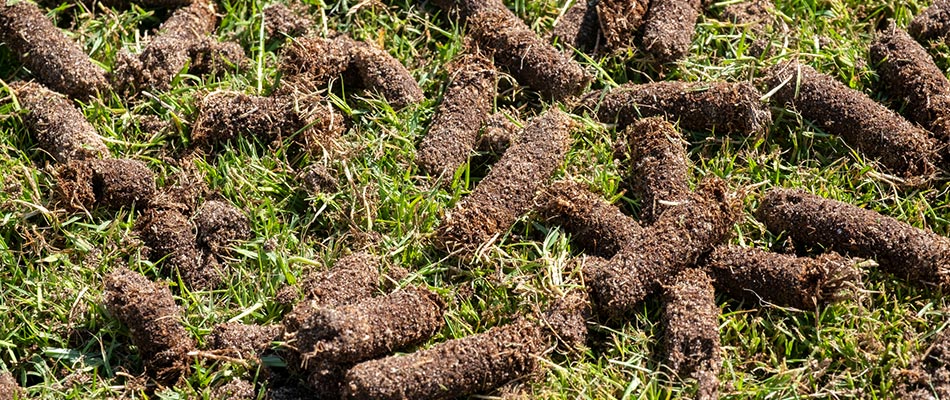 If you're looking for a team who can look after the health of your lawn in The Villages, look no further than our team at FertiGator Lawn Care! We provide top-quality lawn care services to keep your grass in tip-top condition year-round.
Lawn Fertilization: Our lawn fertilization program runs from February to January to nourish your grass throughout the year. We apply our nutrient-packed lawn fertilizers by injecting them through the sprinkler system for efficient nutrient delivery.
Weed Control: We use pre- and post-emergent weed control treatments to eliminate invasive weeds competing with your grass for much-needed nutrients.
Lawn Aeration: Our core aeration machine creates deep holes in the ground to loosen compacted soil and allow your lawn to access vital nutrients, water, air, and sunlight.
Lawn Disease Control: Our team offers preventative and curative treatments for common lawn diseases in The Villages, like brown patch, dollar spot, zoysia patch, and more.
Lawn Insect Control: Our preventative treatments protect your grass from troublesome pests like grubs, armyworms, mole crickets, chinch bugs, and more.
Tree & Shrub Fertilization: We'll give your trees and shrubs the nutrients they need to become strong and resilient by giving them nutrient-dense fertilizers.
Tree & Shrub Disease & Insect Control: Our treatments will keep your trees and shrubs free of damage-causing diseases and insects like scale, mealybugs, and aphids, among many others.
Sod Installation: We'll install sod on your property if you want an instantly green lawn.
Lawn Mowing: Depending on the season, we can mow your grass weekly or bi-weekly to maintain its manicured aesthetics. You can rest assured that as long as your lawn is growing, we're mowing!
We offer an irrigation repair service to ensure your irrigation system is working smoothly to keep your lawn and plants hydrated.
---
Keep your yard looking manicured with our landscaping services.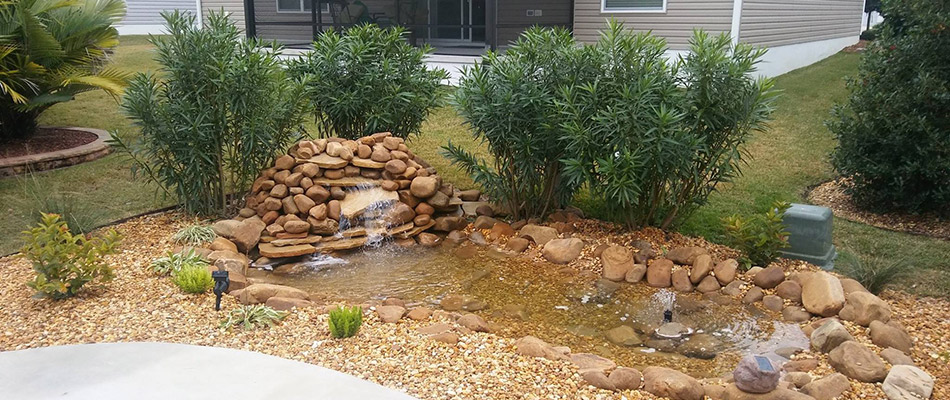 Our landscaping services are designed to keep your yard looking pristine and manicured. Learn more about them below:
Plant Trimming: We'll routinely trim your plants to ensure they remain in excellent health and appearance.
Mulch & Rock Installation: We offer various mulch and rock options like pine nuggets, shredded cypress, river stone, granite, and slate to improve your landscape beds' appearance and provide different health benefits for your plants.
Landscape Bed Weed Control: Our team uses pre-emergent granular treatments to prevent weeds and liquid sprays to keep your landscape beds weed-free.
Drainage & Grading: We can install catch basins, downspouts, and other drainage solutions to help redirect water away from your home in The Villages.
---
We offer pest control services that target pests like termites, fire ants, spiders, and many more.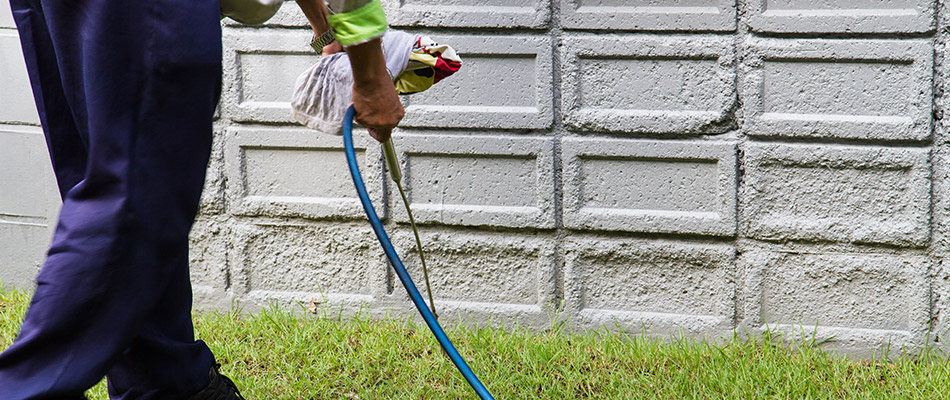 If you want to keep your property in The Villages pest-free, we can help with the following pest control services:
Perimeter Pest Control: Our team will spray our treatments 2 feet up and 2 feet out onto your lawn to create a barrier that prevents pests from entering your home.
Indoor Pest Control: We use liquid treatments and baits to target pests that are inside your home in The Villages.
Termite Control: Our crew applies our top-quality termite control treatment by injecting it beneath your slabs to efficiently target these wood-boring pests.
Fire Ant Control: Our granular treatments provide long-lasting protection from fire ants!
---
Call us today to sign up for our lawn care services.
Our team at FertiGator Lawn Care provides excellent lawn care services for residential properties in The Villages, FL. We have been cultivating healthy lawns, maintaining manicured landscapes, and tackling pest infestations since 2005, and we have delivered exceptional results time and time again. Call us today at (352) 314-2867 to sign up for our lawn care services!