Fertilizing your lawn in Florida this fall is crucial for keeping it in tip-top shape, and you'll want to apply two treatments. The first application should occur in mid-to-late fall, as it'll help it recover from summer stress by providing the nutrients it needs to regain its health. Meanwhile, the second treatment should occur in early winter to help build up its strength and ensure it has enough nourishment to store and use while dormant. In addition to these fertilizer treatments, you should also utilize post-emergent weed control treatments to prevent weeds from stealing nutrients away from your grass. That way, it can get the most out of them rather than competing with pesky weeds.
---
Fertilize Your Lawn Once in Mid-To-Late Fall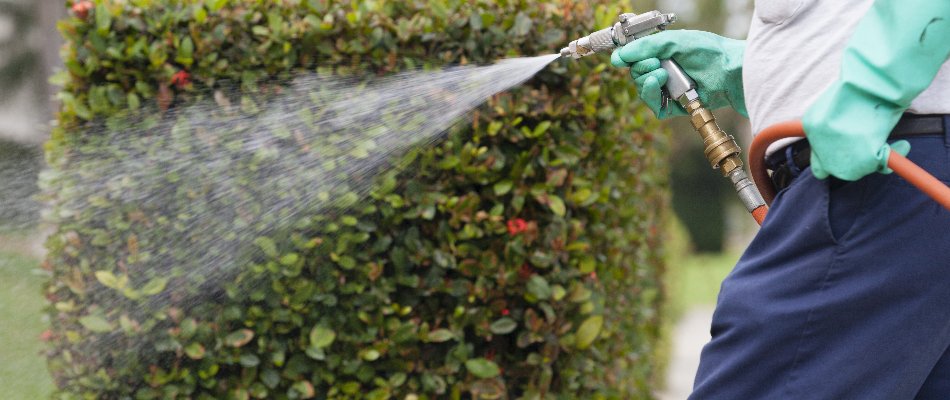 The first fall fertilizer application for your lawn in Florida should occur in mid-to-late fall, between October and the end of November. This application will replenish the nutrients it used to survive the hot summer months, helping it recover from any stress-related damage. It will also provide the nourishment it needs to fortify your lawn's strength and help it regain its top health.
The mid-to-late fall fertilizer treatment should be rich in nitrogen, one of the three main macronutrients essential for chlorophyll production. With increased chlorophyll levels, your lawn will boast its desirable green color again and can better perform photosynthesis, whereby it turns sunlight into energy to fuel thick, vigorous growth.
---
Fertilize Your Lawn Again in Early Winter
Following the first fall fertilizer treatment, you'll want to provide another application for your lawn in Florida in early winter, between December and the end of January. This treatment will build off the last and continue strengthening your turf in preparation for dormancy. Additionally, it'll provide enough nutrients to store and use throughout the season to help it survive and better withstand any stress. With this early winter fertilizer application, it won't just transition into winter dormancy in great shape but also green up and bounce back quicker in the spring!
Liquid fertilizer treatments are ideal in the fall and early winter since they're fast-release, meaning they'll supply nutrients to your lawn quickly.
---
Make Sure to Use Post-Emergent Weed Control Along With the Two Fertilizer Treatments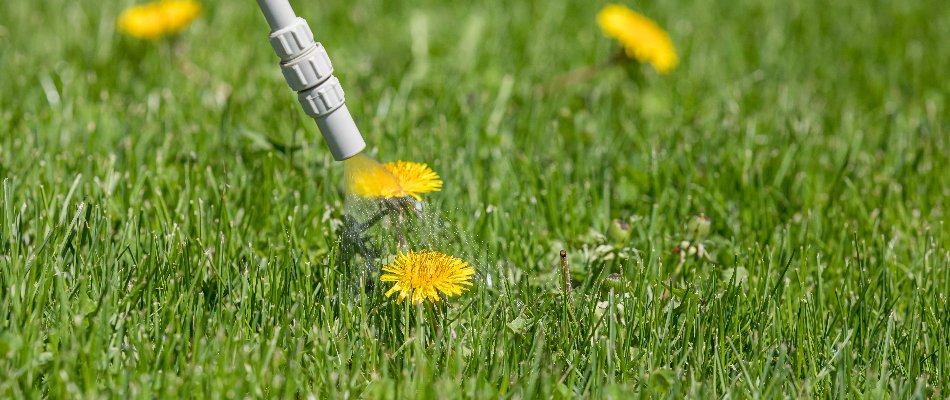 While the fertilizer treatments in mid-to-late fall and early winter will provide essential nutrients that keep your lawn healthy, weeds will take any opportunity to steal them. Because of this, you'll want to make sure to use post-emergent weed control along with the two applications. This treatment targets any existing weed growth, as it's applied directly onto it, where it'll then seep into the soil and kill it at its roots. By eliminating weeds on your turf, you can ensure your grass can get the most out of the fertilizer treatments rather than competing with them.
---
Call us today to sign up for our lawn fertilization service!
At FertiGator Lawn Care, we offer a lawn fertilization service that includes multiple treatments throughout the year, including one application in mid-to-late fall and another in early winter. Our team uses high-quality liquid fertilizer treatments to start nourishing your grass immediately, which we can administer the standard way or through fertigation, where we do so via your irrigation system. What's more, we'll also apply pre- and post-emergent weed control treatments to prevent new weeds from surfacing and eliminate any existing growth. That way, they don't have a chance to cause problems for your turf.
We offer our lawn fertilization service to residential properties in The Villages, Lady Lake, Wildwood, FL, and throughout the surrounding areas. Call us today at (352) 314-2867 to sign up for this service and get started on achieving the lawn of your dreams!
---
Comments (0)
Name *

Email (not shown) *

Thanks for your comment!
Thanks for your feedback! Your comments have been successfully submitted! Please note, all comments require admin approval prior to display.
Error submitting comment!
There is a problem with your comment, please see below and try again.