Chinch bugs are tiny lawn insects that can cause extensive damage to your turf in Florida. These pests suck the sap from the grass blades and inject a toxin that blocks water uptake, causing them to wither and turn brown. If you notice signs of an infestation on your lawn, you'll want to contact professionals as soon as possible and schedule a curative treatment to eliminate it. Then, once the chinch bugs have been dealt with, you'll want to invest in lawn care services to help it recover from any damage caused by these pests, including fertilization and aeration.
---
What are chinch bugs, and what damage can they cause to your lawn?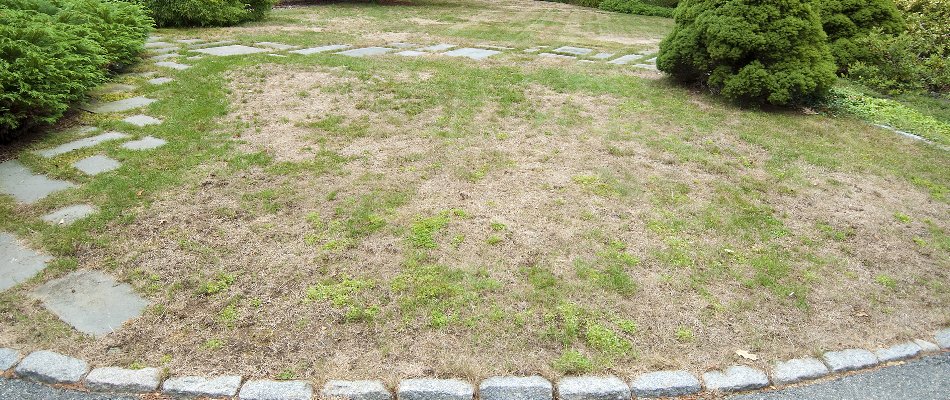 Chinch bugs are small lawn insects with black bodies and wings that, as an adult, only reach about five millimeters long. They become active during warm weather and are commonly found on St. Augustine and zoysiagrass lawns, making them a notorious pest in Florida. Chinch bugs feed on the grass blades, sucking out the juices with their piercing mouthparts and injecting a toxin that blocks water from reaching them. As a result, they wither and die, causing brown or straw-colored patches across your turf. Chinch bug damage is most noticeable during the summer.
---
What should you do if you suspect a chinch bug infestation on your lawn?
Chinch bugs are hard to detect because the damage they cause closely resembles drought stress. However, if you notice signs and suspect a chinch bug infestation on your lawn, you'll want to contact professionals immediately. When you do, they'll inspect your turf to confirm whether these pests are indeed the culprit. If so, they'll administer a highly effective curative treatment to eliminate them and prevent any more harm. That way, it can start focusing on recovering.
---
Help your lawn recover from chinch bug damage by scheduling lawn care services.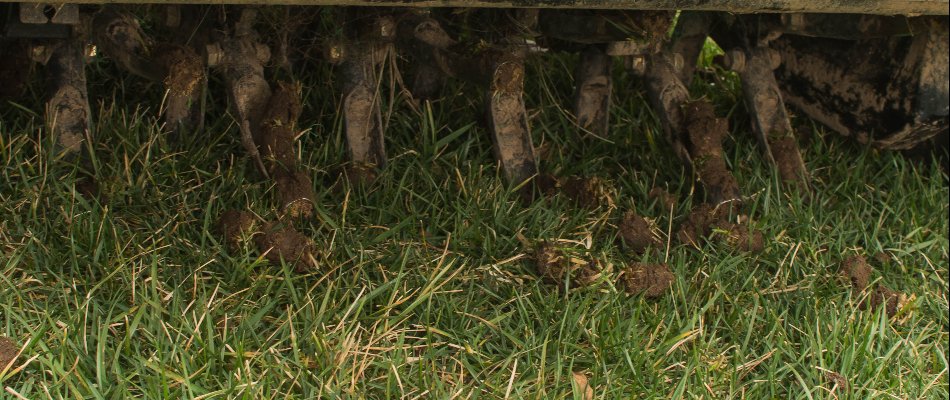 Once chinch bugs have been eliminated from your lawn, it's time to focus on helping it recover from any damage it sustained. Fortunately, you can schedule lawn care services to achieve just that, including fertilization and aeration. Fertilizers provide your grass with all the nutrients it needs to bolster healthy growth, promote deep root systems, restore its vibrant green color, and build up its strength again!
On the other hand, core aeration involves pulling up plugs of soil to alleviate compaction and create passageways for nutrients and other resources, such as sunlight, water, and oxygen, to reach the roots of your grass more easily. With improved access to everything it needs, your lawn can absorb more and recover quicker after a chinch bug infestation.
Practicing routine lawn care is vital for keeping your turf in optimal condition and giving it a better chance of fighting off chinch bugs in the future.
---
Call Us Today to Sign Up for Our Lawn Insect Control Service
If you think your lawn might have a chinch bug infestation, don't wait - take advantage of our lawn insect control service! At FertiGator Lawn Care, we offer highly effective curative treatments to eliminate these pests and others, including grubs, armyworms, and mole crickets. Then, we can help nurse your lawn back to health afterward with lawn care services like fertilization and aeration. But wait, that's not all - our team also provides preventative lawn insect control treatments to prevent infestations from causing problems in the first place! With us, you can rest assured that we'll help return your grass to its former glory in no time.
Our lawn insect control service is available to residential properties in The Villages, FL, and throughout the surrounding areas, such as Lady Lake and Wildwood. Call us at (352) 314-2867 to sign up for this service today!
---
Comments (0)
Name *

Email (not shown) *

Thanks for your comment!
Thanks for your feedback! Your comments have been successfully submitted! Please note, all comments require admin approval prior to display.
Error submitting comment!
There is a problem with your comment, please see below and try again.